EXPERIENCED AND COMPREHENSIVE LEGAL SERVICES IN PHILADELPHIA, PENNSYLVANIA, NEW JERSEY AND THE SURROUNDING COUNTIES
Pritzker Law Group was founded by twin attorneys, Adam and Rachael Pritzker. Our firm, a certified women-owned business, is a full service real estate law firm providing legal services for investors, individuals, developers, and institutions. Our firm emphasizes a collaborative approach to real estate development, transactions, community outreach and engagement, and government relations. We are also proud to conduct a grand majority of our services in-house.
Our team has experience working for the Philadelphia City Council, the Philadelphia Zoning Board of Adjustment (ZBA), and several local and state courts. We understand how real estate matters are adjudicated and can leverage our unique insights and perspectives to bring a swift and favorable resolution to your case.
---
We serve clients in Philadelphia, Pennsylvania, New Jersey and the surrounding counties. Schedule a free 15 minute initial consultation by calling (215) 515-0882 or contacting us online today!
---
Our Partners and Accolades
Our lawyers have contributed to developments throughout Philadelphia and the surrounding areas. Our firm regularly helps individuals, small businesses, investors, and developers of all shapes and sizes meet their goals and bring their projects to fruition. We encourage you to see what we have worked on in your local neighborhood by visiting our projects page.
Pritzker Law Group is a Certified Women's Business Enterprise and has been recognized as a Woman-Owned Small Business (WOSB) by the U.S. Small Business Administration (SBA). Members of our team were recognized as Super Lawyers in 2021, and our firm is a member of the Building Industry Association of Philadelphia (BIA).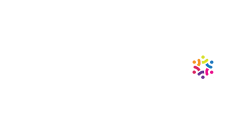 ---
Learn more about how our accomplished team can help you meet your goals by contacting us online or calling (215) 515-0882 .
---
contact an attorney at plg